Resources for Coffee Professionals
Learning resources for specialty coffee professionals and enthusiasts including glossaries, guides, articles, eBooks and more covering different aspects of the specialty coffee supply chain.
Opportunities for learning at The Crown now include specialized one-on-one instruction.
Our team of coffee professionals are ready to take your skills to the next level in the topic of your choosing. Our on-site private trainings at The Crown make use of state-of-the-art coffee equipment in a setting designed specifically for learning. Off-site consultations are evaluated on a case-by-case basis. Check out the course descriptions below and set up a time for a phone call with your instructor: a 30-minute introductory conversation is included in the cost of the course to make sure your needs are heard and understood.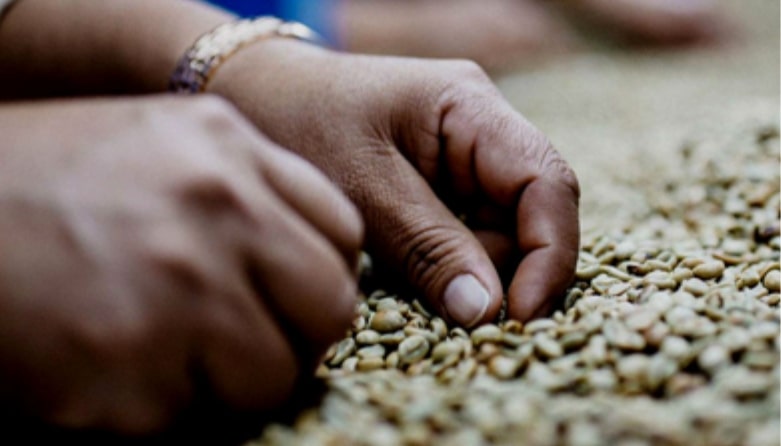 The Roaster's Practical Guide to Coffee Blending
Green Coffee Sample Feedback Guide
Sustainability in Coffee: What Roasters & Consumers Should Know
Specialty Coffee Bag Weights by Origin Reference Guide
by Isabella Vitaliano This dictation is a condensed version of a podcast episode with Hannah Neuschwander from World Coffee Research Center and Chris Kornman of Royal Coffee. For the full conversation check out the Green Coffee Genetics episode here.  When was the...
About The Crown Podcast
Royal Coffee, Inc. is a green coffee importer serving the global coffee roasting community. Since 1978, Royal has connected coffee producers to coffee roasters. In 2019, Royal launched the highly anticipated project The Crown: Royal Coffee Lab & Tasting Room, an open-sourced coffee education center located in Oakland, California.
This podcast is an extension of the thoughts and happenings taking place within the larger network of Royal Coffee & The Crown. We hope you enjoy it!
World History & Geography of Arabica Coffee Cultivars
The coffee family tree gets a major overhaul in Royal Coffee's new and improved genetic map of Arabica's most famous global cultivars in a newly released infographic. Take a tour through time and space in coffee plant types, in a new detailed infographic developed by Chris Kornman. Read the full story on our blog.
Trying to find pictures of where your coffee came from? Need marketing materials? Consider hiring a local photojournalist.
This list is only a start, but for those of you looking for an honest and clear look at the places you buy coffee from, it can be an invaluable tool. The professional photographers listed here work with globally renowned publications to provide top level photojournalism. They are also current residents of (and in most cases, were born in) coffee producing countries.
Visit our Webinar Library to learn more about green coffee, roasting, and more.