Tasting Room
#thecrownoak
Experience the full spectrum of coffee in our one-of-a-kind Tasting Room. Enjoy highly intentional coffee drinks made by our skilled baristas who are happy to share their deep coffee expertise. Whether you want to discuss a certain coffee's processing method, inquire about a  varietal, or you just want a recommendation to best suit your palate, they are here to help.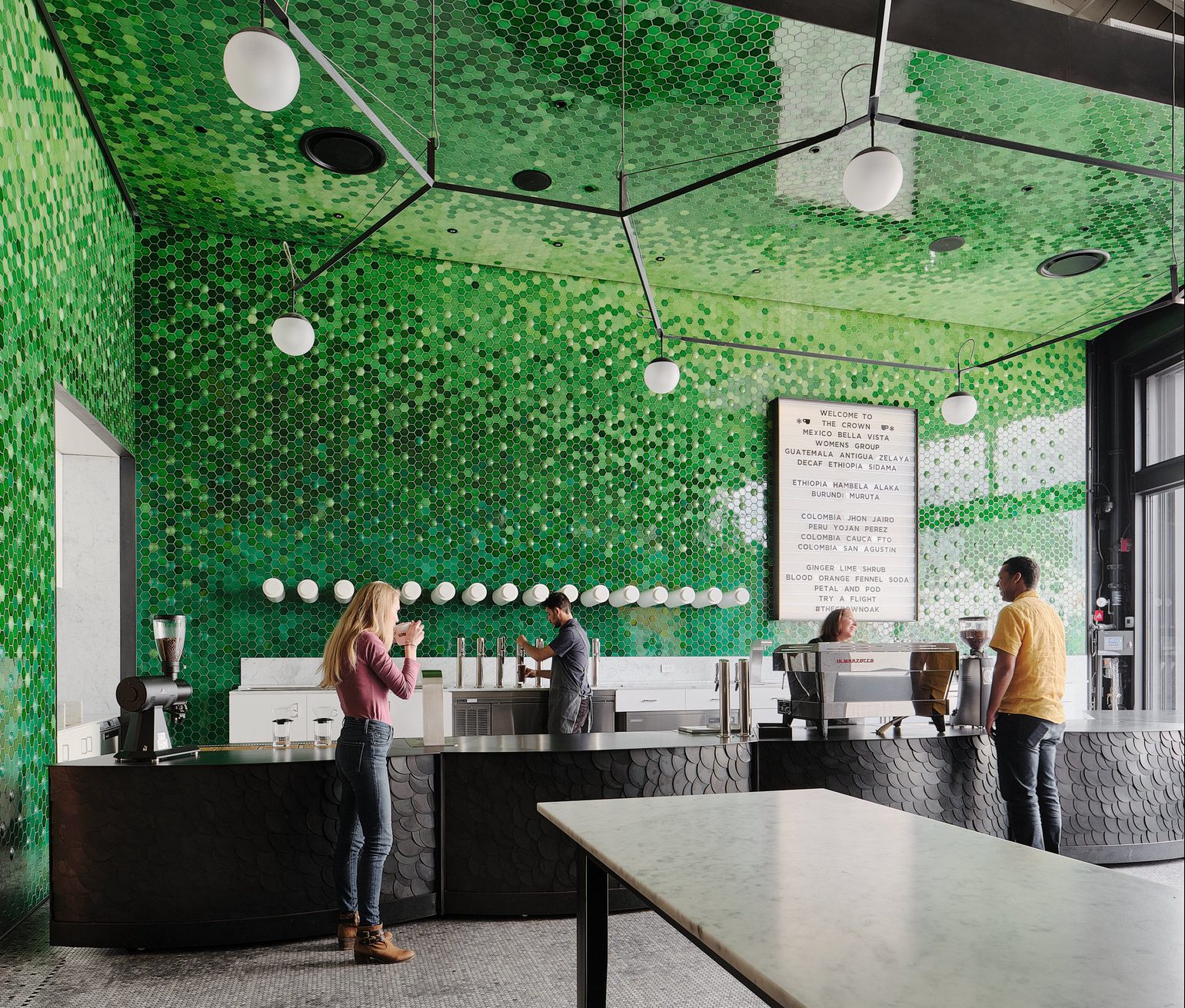 Coffee Tastings
Join us Fridays from 1:00 pm – 2:00 pm for our standing open-to-the public coffee tastings. Expand your palate and knowledge of flavor! Please register to secure your spot.
Brunch Collaborations
On select Saturdays we collaborate with local chefs to bring you brunch at The Crown. We feature eclectic cuisines ranging from Afro-Brazilian favorites to Japanese delights. 
Community Events & Art Wall
We showcase local and international artists in The Crown Gallery. Each quarter we host new artists who approach issues related to environmental sustainability, intersectionality, the City of Oakland, and of course, coffee. 
Last Saturday Yoga for Charity
Join us on the last Saturday of each month for donation-based yoga with Kristen Law from 9:30 am – 10:30 am. All proceeds go to Grounds for Health, a nonprofit dedicated to the eradication of cervical cancer in the coffee lands.
Espresso | $3
Espresso + Milk | $4 – 5
Pour Over | $5
Batch Brew | $2 – 4
Cold Brew | $3
Nitro Cold Brew | $4
Kiwi & Lemon Shrub | $3
Sparklefritz | $5
Mocha de Olla | $5
Hot Chocolate | $4
Flights | $7 – 10
Tuesday – Saturday
9:00 AM – 6:00 PM
We can't wait to host you at The Crown! 
We're located in the heart of Uptown Oakland, which means that you're in the midst of Oakland's many culinary delights, but parking is extremely limited. We recommend that you read our FAQ's before you plan a visit.