Coffee Tasting Room in Oakland
@thecrownoak
The Tasting Room is open M – F 9:00 AM – 3:00 PM, Saturday and Sunday 9:00 AM – 4:00 PM
2523 Broadway, Oakland, CA, 94612
Experience the full spectrum of coffee in our one-of-a-kind Tasting Room. Enjoy highly intentional coffee drinks made by our skilled baristas who are happy to share their deep coffee expertise. Whether you want to discuss a certain coffee's processing method, inquire about a varietal, or you just want a recommendation to best suit your palate, we are here to help.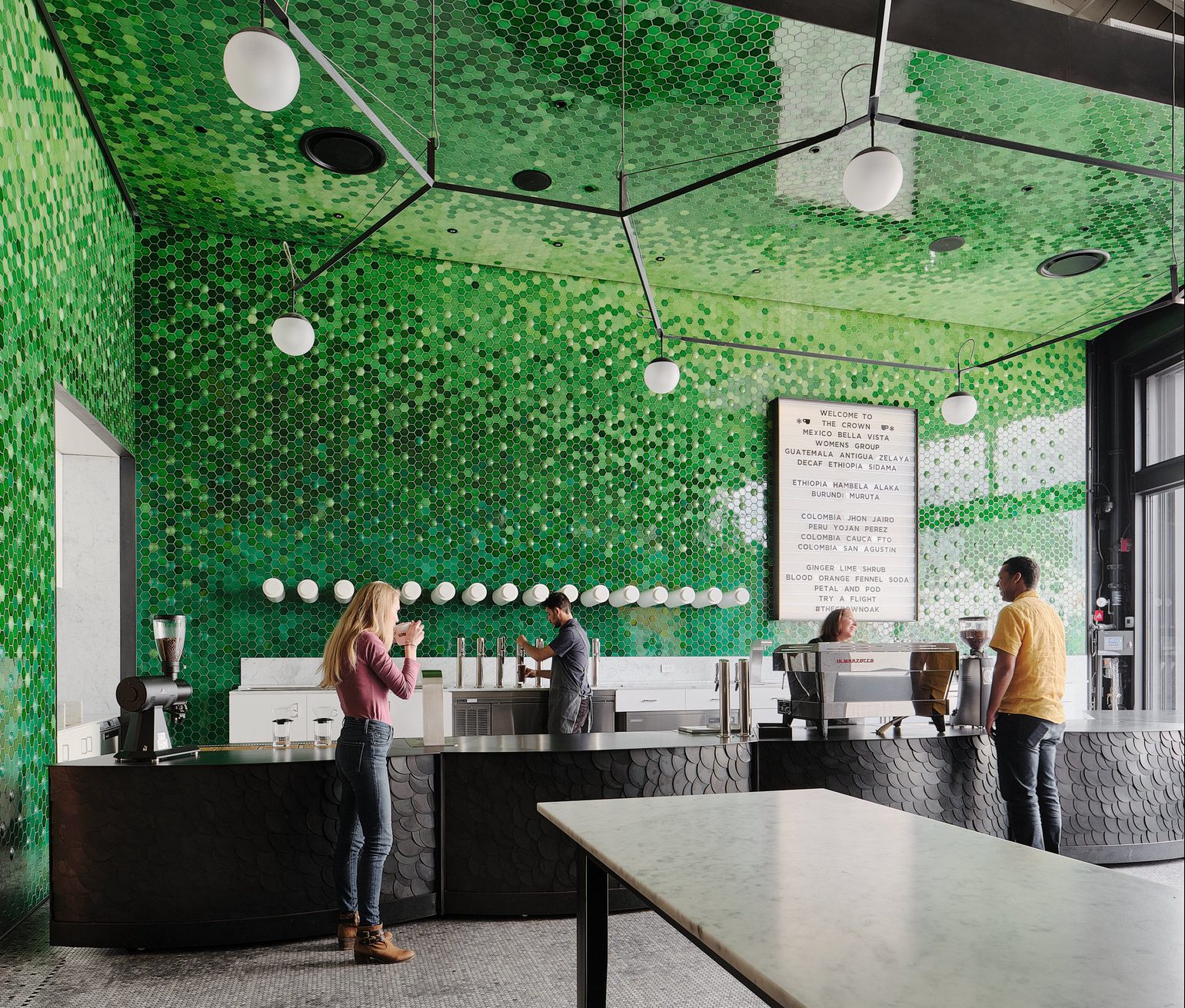 Jasmine, orange blossom, rose water, hibiscus,, bergamot, and cardamom
Wildflower honey, fresh herbs, berry and grapes 
Apricot, vanilla, dried blueberries, and raisin
Apple, and a hint of herbal flavors like coriander and ginger
Espresso | $3
Espresso + Milk | $4 – $6
Dark Roast | $2
Light Roast | $4
Cold Brew | $4
Nitro Cold Brew | $5 
Mountain Fountain | $6
Coffee Tasting Flights | Espresso $8 / Hot Brew $10 / Cold Brew $10
We are happy to offer small quantities of the coffees currently on our menu as green (unroasted) coffee. Ask us to see the green coffee menu! 
Monday – Friday
9:00 AM – 3:00 PM
Saturday – Sunday
9:00 AM – 4:00 PM
We can't wait to host you at The Crown! 
We're located in the heart of Uptown Oakland, which means that you're in the midst of Oakland's many culinary delights, but parking is extremely limited. We recommend that you read our FAQ's before you plan a visit.