As part of Royal Coffee's continued series of interviews with coffee producers, I am pleased to introduce Edith Meza Sagarvinaga, a coffee producer from Peru who recently sold coffee to Royal Coffee for the first time. Edith and her brother Ivan are second generation coffee producers and started farming specialty coffee only eight years ago. Edith is an active member of the International Women's Coffee Alliance (IWCA) in Peru. A few years ago, the International Trade Centre (ITC) awarded Edith with the opportunity to visit Seattle during the Specialty Coffee Expo to be part of B2B meetings where Edith met coffee professionals and learned about Specialty Coffee and marketing.
How and when did you start working in coffee?
We started managing my mother's farm after she passed away and now we continue the work that made her so happy. Our goal has always been to do things well. In our first harvest year we took a sample to Bisseti, one of the most well know cafes in Lima. They told us that our coffee was very good and that it was in the category of specialty coffee, which we knew nothing about. That is when we started to study the coffee supply chain, roast and cup our coffee. That is how we improved our drying protocols and began double fermentation, natural and honey processes. Two years ago we started exporting to the United States. Every year we visit different farms to learn more from other producers and implement improvements.
What is your favorite part about cultivating coffee?
It is all interesting but my favorite part is when the coffee flowers and also when the cherry is ripe on the tree because it is a beautiful time to take photographs.
How has business changed over the years?
Consumption of specialty coffee is increasing in the market and there is more appreciation for producers and origin.
Can you describe a typical day on your farm?
We start with breakfast at 6 am, and work starts on the farm at 7 am, which depends on what needs to be done, planting, fertilizing, pruning, etc. We rest and have lunch from 12 to 2 pm and then return to work. In the afternoons we cut firewood for cooking and eat dinner at 6:30. We like to watch a new movie each evening and then we sleep.
Describe some of the community projects related to your coffee business?
We have a café and roasterie. At Christmas we take gifts and fruitcake to the children in our community. We also organize workshops about specialty coffee for more than 100 coffee producers in our area. Our goal is to be a model farm, to be environmentalists. Finca Tasta has 9 hectares of virgin forest that we protect for the fauna and wildlife. We would like Finca Tasta to be a place for ecotourism for coffee and nature lovers, and a place where we can host workshops about the coffee supply chain.
What is the most expensive part of coffee production?
The most expensive part is labor for picking coffee.
What information about the international market is most important to you?
It is important to know the trends and new types of coffee processing, and to be able to compare our work against the work of producers in other countries.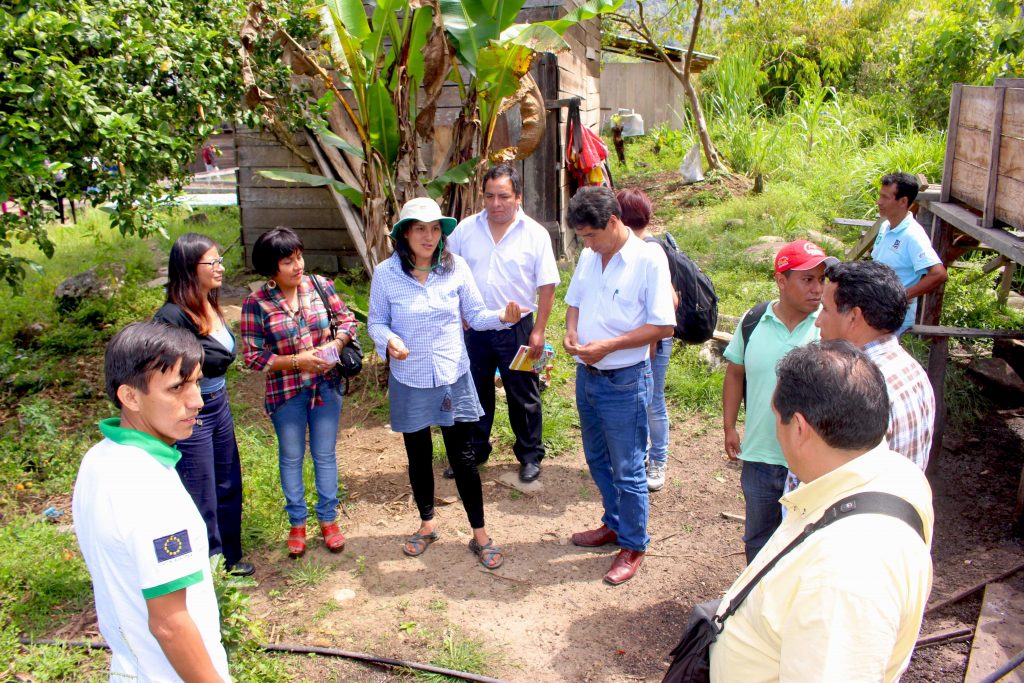 What do you want roasters and consumers to know about your coffee and work?
We want them to appreciate the producers work. And that this year we will have our first harvest of Catuai and Pacamara.
What would you like to know about coffee buyers?
I would like to have their advice and know about their experience within the world of coffee.
How has climate change impacted your coffee production?
The weather has been unpredictable, which makes it hard to harvest the cherry and dry the coffee parchment.