The Crown seeks to give exposure to local and international artists through The Crown Gallery, and hosts new artists each quarter. The Crown Gallery is currently accepting submissions for the Winter of 2022, and is seeking artists who approach issues related to environmental sustainability, intersectionality, the City of Oakland, and of course, coffee. Contact us here with the subject "Call for Artists" if you want to apply!

As curator and Creative Director here at The Crown, I do a series of interviews with our artists so that everyone can hear what inspires them. The coffee industry is comprised of people with multifarious passions, and during my time as a coffee professional I have encountered people steeped in disciplines as disparate as music composition and astrophysics. It only seems fair to give time to one group I have met most frequently in the coffee industry: visual artists. So join us for an exploration of the natural world, Bay Area culture, and our favorite beverage with the resident artists at The Crown Gallery.
Laura Weiler began collaging as a means to develop a creative skill that would serve as both a therapy and catalyst for artistic growth. She is drawn to the process of process within collage—cutting, tearing, gluing diverse source material, and the recontextualizing of both tangible two-dimensional objects as well as elements of her own interior world onto the page. The meditative act of placement and the physicality of arranging and rearranging appeal to her desire to dismantle an existing perspective and unify seemingly disparate images, philosophies, and moods into something new.
Layering paper into playful, surreal, and surprising narratives and abstractions drive the current themes of her work. She feels inspired by the process of exploration and brings vintage paper to life by synthesizing it with rich colored paper and photographs using a modern lens. Working mainly in photomontage and antique ephemera, her collages emerge from an interdisciplinary background folding cinematic and photographic notions into the body of her work.
Influenced by collage artists Conner Dainty, Lola Dupre, Sarah Jarrett, among many others, Weiler derives additional inspiration and fellowship from the broader collage community.
Laura's work will be on display from June through September 2022!
Laura Weiler

Evan Gilman: When did you start making art? Was there a first medium you fell in love with?
I have been making art for as long as I can remember. I think the first acknowledgment I had from peers was probably in first grade. I drew a cool dinosaur, and everybody was very interested in it. And I said oh, OK. I think I might be good at this.
When I was in second grade, I got asked to be a contributing muralist to our school mural. I remember painting insects like I had second grade, so I was probably about seven at the time. I remember painting a butterfly on this mural and thinking: this is what I want to do for the rest of my life.
In a weird way, I was like, I can't believe I get to do this. This is so cool. So, I think that it has just morphed and pushed me along the way. My favorite medium to work in at first, I think, was drawing and painting because that's just what you do, and I really started on that in fifth grade.
We did some sculpture as well, and so I started getting interested in that more. But I would say drawing and painting would definitely be my first love.
Also, art was really nurtured in my home.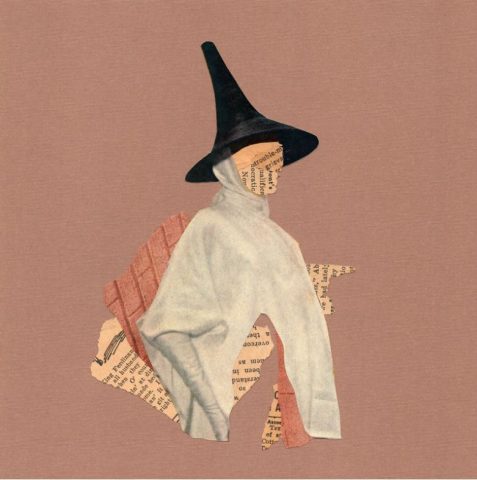 Getting into the flow of making art is very specific feeling. Can you describe the feeling when you have a creative inspiration?
Um, tingly and exciting. Like surfing a wave. I don't actually surf, so I guess the feeling of being inspired. The way my daughter described it, which I thought was really good, was that it is like butterflies. Like you're about to go on stage, but in a good way. So I feel like tingly and exciting probably is the closest physical descriptor I could relate.
It's super hard to describe. And then I get pretty zoned out. Someone could be sitting next to me and talking to me, and I just don't even hear them.
I heard it described in a book once by Twyla Tharp, who's a choreographer. She described it as like going into a bubble, and I feel like that's pretty apt. And sometimes I have to be careful because, like, I still have people who exist outside my bubble!
There are other times where it's just like the world stops and opens up, and it gets a little, like, interdimensional, in a really beautiful way. I feel like it's really common for musicians, and also when I've done collaborative projects.
Does coffee influence your art or the way you make it?
Aside from keeping me caffeinated, I really love all coffee stains on old paper like it sounds really silly, but they make a really nice patina, especially very old aged coffee stains.
Often, I'll look for source material on NextDoor. I was looking for old paper, and I had a woman who was a widow and never had any children give me her entire collection of paper from her whole life. So, letters from her grandmother and all of these like really beautiful pieces of paper… and there's a section of them that have these really pretty coffee stains. And she said, you probably don't want this stained paper. I was like, actually, that's what I really love!
Coffee dyeing techniques with paper are actually really popular, to add a patina to the paper. So outside of drinking coffee, which I'm doing right now, it might be silly but that's how coffee influences my work.
Cafes have been central to many art movements. Do you have a cafe or other space you like to work?

This one was also interesting. That question. We are such homebodies. I don't spend a ton of time in cafes since we're at home coffee drinkers, but I think cafes in the collage world play a really special role because it was where the surrealists would hang out and make Exquisite Corpses. So in that regard, I love it. It's like a gathering place for progressive thinking artists. I don't necessarily have any cafes locally since we live in a little bit more suburban part of Portland. So I'm like mainly an at home coffee drinker, but that's how it is during the pandemic. That third place, it's kind of it's not disappearing, but it's becoming neglected. My third place like was a bar in my twenties, but that's not going to fly now!
My third place I think is just a section of my house that I regard as like a non-house entity even though all my work spaces are in shared spaces. So for now there's always someone in my bubble.
Is there any material culture you get inspiration from for your artistic work?

My favorite old publications to work with for source material would be like very antique ephemera. So I told the story a few times, but when I was at 27 I was in a house art director for a salvage warehouse where we did commercials and video shoots and we would go to junkyards a lot and do a lot of sourcing for materials.
I found an old safe that had all of the paper from the Kimball Candy Company in Chicago from about 1890 to 1980. Wow. I bought it all, and I didn't know what I would use it for. I wasn't even collaging at the tiem. I was only working in large scale art installations and film and stuff. It wasn't working small, but I lugged this paper around with me for ten years.
This is very specific, but I like 1890s to 1920s ephemera because all the paper's aged – specifically newsprint because it's quite crumbly and I like that it's hard to work with. But again the patina is really nice and it rips really well and it takes glue adhesives quite well. So I would say like antique ephemera, old handwriting, old paper… but it needs to be older than 1930 if I can find it, because it's deteriorated really well. My second favorite would be Life Magazine or post-1940s National Geographic Magazine. 1922-1940.
The type of ink and printing practices that National Geographic used during that time is very claylike. Everything was made so much better and more substantial then. The binders they use for their paints were different and I think it was like in the sixties or something, they moved to rotogravure or something like that. The previous stuff where they doing actual lithographic, maybe.
I've been talking to my friend Chad who is a ecologist who runs a gallery in Wenatchee, Washington. He said that there was a Nat Geo article on their printing practices, but we haven't been able to find this 1950s edition of Nat Geo that they did on their printing practices. The Life magazines used a clay based ink or something like that, and then in the sixties it changed and everything started getting glossy, which is fine, but it's not as nice. Then in the sixties they started using gloss with Nat Geo as well.
How do you think some of the characters in old print would react to current American lifestyle?
This was a funny question in a good way.
Shock. And I think generally conflicted because you might feel excited about the technology. But I think people would be like, "This is loud and overwhelming."
Mainly because I work with a lot of imagery from the forties and fifties, which I also have mixed feelings about because of the lack of diversity and the source material that I tend to enjoy working with. I wish it was more diverse source material. Yes, I would say shocked and overwhelmed, but also hopeful. I guess it's conflicted, which is how I currently feel about the world. But yeah, that's a really good question. I would have to think even more about that.
They might also feel overwhelmed by how quickly people speak. Even now, moving to Portland and visiting Chicago where we have lived for 18 years, I was like, this is all overwhelming, I was just so completely shocked.
Your compositions bring to mind the dreamlike, fantastical, and surreal. What gives you the most inspiration when constructing these scenes?
I really like psychology and I really like the subconscious and I really like personal development. And I think that I find a lot of inspiration in the twisted and crazy journey that it takes for a lot of people not to get to, like, enlightenment, but to just that peaceful part of being able to operate in your conscious self. And so I think I really also enjoy symbolism a lot. And dreamy stuff. I like a lot of like super emotional movies and books and I think that that shows up in my work a lot. Not to call it like emo, but yeah.
EG: So Carl Jung? Lars von Trier?
LW: You know Lars von Trier, yeah. I couldn't talk for two days after watching Breaking the Waves. I remember sitting in watching a movie. I think I was watching Notes on a Scandal. And I was like, Why do I love all these movies? And my brother said, "they're all about emotionally unhinged women."
I was like, oh, put on the kitten mittens. You didn't need to be so direct on that!
Also, I have a daughter who's a very imaginative and creative person, which has been really helpful in helping me – not to sound too woo woo – reconnect with my inner child, in a way. Life can be pretty fantastical since she's an only child, so her imagination goes deep because that's been her bread and butter for two years. So I think hearing her stories, and reading current children's literature have really even helped with my own personal development. These explorations can really help put you in a frame of reference you might not otherwise get to without assistance.
What are you most looking forward to about showing at the Crown?
This is funny. I'm so excited about that green wall. I really love the colors that you all chose for the space. I think from a design standpoint, there are really fun colors to work with. So I've been using these colors as a basis of inspiration and working with a lot of jewel tones in the backgrounds of my stuff, and warm tones as well. I'm a huge fan of the seventies color palette; so mustard yellows and avocado greens and those blues and greens that you guys have throughout The Crown.
So I actually love the palette of the actual building. That has been the part that I'm most excited about.
What's your go to coffee drink and do you think it says anything about your personality?
I really thought about this one and um, I don't know what it says about my personality. I have the same thing every day! I just have like one, maybe two cups of a pour over of whatever coffee James has brought home with a splash of milk, and that's it.
I even got out. What are we drinking today? We're drinking coffee from Ethiopia.
So I really don't know. My coffee vocabulary is pretty juvenile. So I usually just drink whatever James brings home. And to a point where I say to myself, what kind of coffee do I like? I'm at the store. He asks, "do you like a light roast?" Just order for me, I don't know. But I'm not sure what that says about my personality.
I might feel pretty complex on the inside, but on the outside you might say "she seems pretty straightforward." I guess I am actually pretty complicated, but my drinks are not!
Just like my wardrobe. I think about that a lot too, because like my wardrobe is pretty minimal. I wear just like a lot of the same colors and I feel like that there's a certain subset of artists who do that just keep things very simple because I don't want to have to think about dressing themselves. Because everything else is so complicated.
I'm married into a coffee family, but I didn't even really drink coffee that much before I met James. He was at Intelligentsia for 14 years, and his friends became our friends. So now the majority of our friends are in coffee, and that's where I met Chris for example. And there's like a ton of other people that I know through them.
Is there anything you'd like to add or promote? Do you have any current projects you're excited about?
I am just wrapping up a two year project I did for an affordable housing building here in Tigard with Scott Edwards Architecture and Community Development Partners. And I've also been working with Washington County Housing Authority. I did 24 pieces of permanent artwork anywhere from by three feet to three by five feet, including a 16 by 14 foot mural.
I created a collage for them and then it got printed on a porcelain tile and it's in a permanent part of the building. So I'm very proud of that project. I worked with the Tigard Historical Society and a nonprofit called Good Neighbor Center, which is a program that takes like people, families who are at risk for at risk for house lessness or domestic abuse situations and helps them transition into affordable housing, which is a section of the building that I just did.
So it is for people who are low income to help them kind of titrate up to getting in on affordable rents. Are they able to transition out of affordable housing? It also helps is that since seniors who are at risk. So that is a project that I'm super excited about that is opening in June, and I am super proud of that project because it was a really great opportunity as an artist. But it also felt phenomenal that I got to work with the development company that's trying to actively change the conversation and how we support people in affordable housing.
So that was really cool. And then I just also just became a part of the permanent collection of the Blind Insect Gallery in the Alberta Arts District.  The Alberta Arts District is on Alberta Street in Portland, Oregon.
Also, I am part of the permanent collection of the Scandinavian Collage Museum, which is in Norway. It sounds very fancy, but it's a little shed on the side of the road just South of Berkåk.