We're sorry, but this item is sold out. Try one of our similar offerings:
Printer Friendly PDF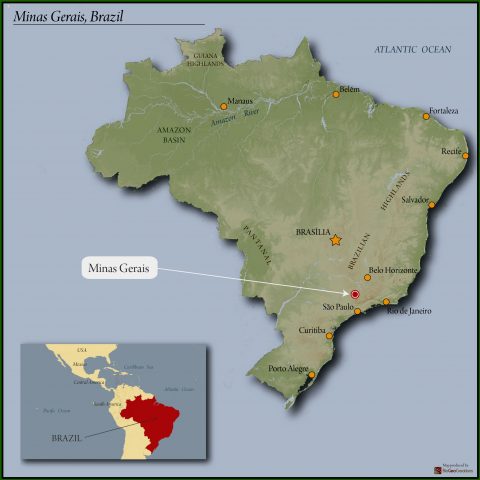 Origin Information
Grower
Fazenda Santa Cristina | Ricardo Aguiar Rezende
Variety
Catuai, Mundo Novo
Region
Cerrado Mineiro, Minas Gerais, Brazil
Process
Full natural and dried in the sun
Background Details
BRAZIL ORGANIC FAZENDA SANTA CRISTINA 15+ VIDEPLAST BAGS is sourced from Fazenda Santa Cristina, located in the Cerrado Mineiro region, a protected origin within the state of Minas Gerais, Brazil. Ricardo Aguiar Rezende has owned Santa Cristina since 2010 and spent the better part of a decade renovating and converting the 600 acre estate to organic practices. Santa Cristina has 250 acres of land dedicated forest and wildlife conservation, and watershed protection. During the harvest the estate employs more than 180 people. Employees have access to prenatal care and computer classes. Ricardo and his family also contribute to family garden and trash collection initiatives in the nearby community of Igrejinha da Macega.