Printer Friendly PDF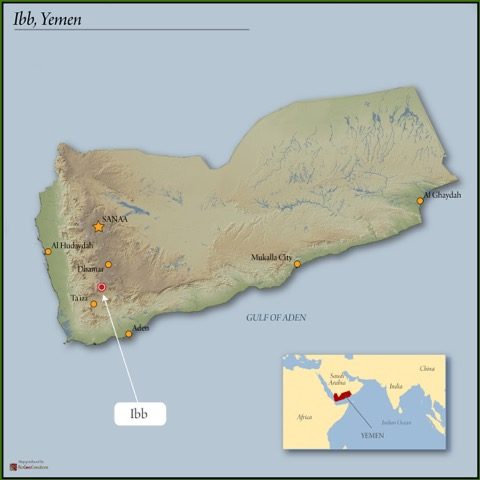 Origin Information
Grower
131 coffee producers from Al Qafr, Ibb, in Yemen
Region
Al Qafr, Ibb, Yemen
Harvest
October - February
Process
Full natural and dried on rooftops
""The best traditional dry-processed coffees of Yemen and Harrar have attained a near-mythical status among older generations of specialty buyers. Mythical for the recalled quality as much as the fact that, for the most part these days, they are nearly impossible to find. War, drought, and the passing of several key players has relegated these coffees to the dustbin of history, to be sniffed at and disregarded by those currently in the know, or so we are told. And yet, even amidst upheaval, coffee continues to be produced. And while much of it isn't anything special anymore, there is the odd lot which arrives so resplendent with the dark fruits and spices of yesteryear that to not sing its praises would be to disrespect nearly everything that has come before us. Our recent arrival of Yemen Hawari is such a coffee. Practically exploding with blueberry, black cherry, fig and date, this is natural processing as it was meant to be. This is desert coffee, dried in such low humidity conditions that fermented, acetic flavors never have the chance to develop in the first place. A light that shines in the dark. Milled and exported by a woman, Fatoum Muslot, from a country in which women are too often marginalized, this fruited gem is the kind of retro-futurism I want to be a part of.""
- Max Nicholas-Fulmer
Trader, CEO
Background Details
Yemen is perhaps the most historic coffee growing region in the world, second only to Ethiopia, with a lineage spanning more than 2,000 years. Coffee production continues today with many of the same traditions dating back to the 15th century, like drying coffee naturally in the cherry on the rooftops of houses perched on the edges of steep mountain ridges. Yet modern Yemen continues to suffer from protracted conflict that has cost almost 100,000 lives, displaced over 3 million, and left two-thirds of the country in need of food or medical aid. So when new crop arrives we pause to remember and honor the coffee. What makes the quality so special is that it hinges on a relationship of trust, which has been constant for decades despite all the odds.  In recent years, the export company called Pearl of Tehama has had to reinvent itself to reach and support producers. Providing things like localized receiving warehouses has eased the burden of transporting coffee and ensured safe storage. Pearl of Tehama is currently helping producers organize formally because recognized producer associations can solicit international assistance for needed infrastructure improvements like roads, schools and water systems.