We're sorry, but this item is sold out. Try one of our similar offerings:
Printer Friendly PDF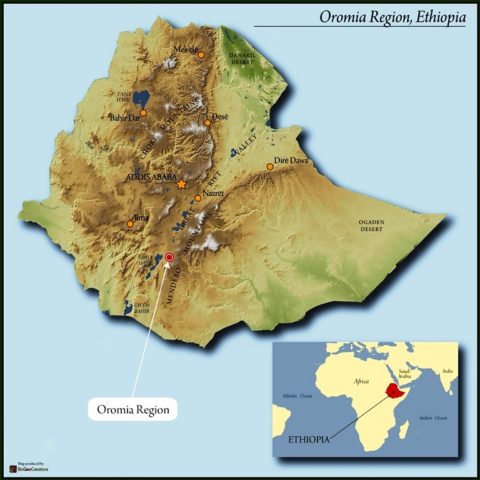 Origin Information
Grower
Kubsitu Cooperative | Chercher Oda Bultum Farmers' Cooperative
Variety
Indigenous heirloom cultivars
Region
Kirara, Oromia Region, Ethiopia
Harvest
October – December
Process
Full natural and dried on raised beds
Background Details
ETHIOPIA HARRAR ORGANIC G4 NATURAL KUBSITU COOPERATIVE GRAINPRO is sourced from family owned farms organized around the Chercher Oda Bultum Farmers' Cooperative, an umbrella cooperative that was established in 2005 and operates within the Oromia growing region of Ethiopia. More than 19000 Coffee producers deliver their ripe cherries to washing stations managed by local cooperatives in Hararghe Zone where the the coffee is cultivated. The Kubsitu cooperative manages the washing station where this lot was processed. There are 400 small producers who deliver their cherry to the Kubsitu cooperative where cherry is meticulously sorted and then placed on raised drying beds in thin layers and dried for 18 to 21 days. When the coffee is ready for export preparation, Chercher Oda Bultum Farmers' Cooperative works closely with the Kubsitu cooperative on marketing the coffee internationally and ensuring traceability back to the Kubsitu cooperative. Chercher Oda Bultum Farmers' Cooperative also provides financing, training, and technical assistance to improve coffee quality among the Kubsitu members.