Printer Friendly PDF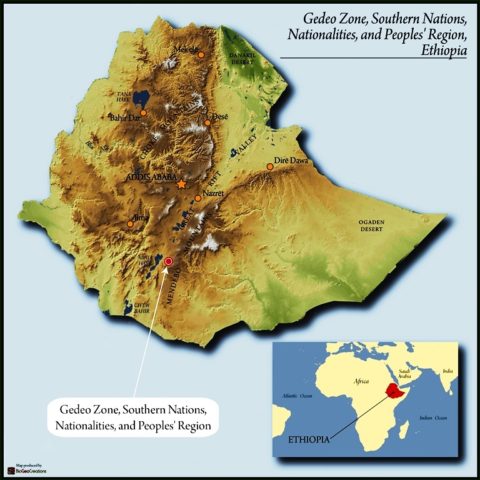 Origin Information
Grower
Coffee producers organized around the Chelelektu mill
Variety
Indigenous heirloom cultivars
Region
Gedeo Zone, Southern Nations, Nationalities and Peoples' Regional State, Ethiopia
Harvest
October – December
Altitude
1850 – 2150 meters
Process
Full natural and dried on raised beds
Background Details
Ethiopia Yirgacheffe 1 Natural Chelelektu Lot 2 GrainPro is sourced from family owned farms organized around the
Chelelektu mill located
in the Kochere woreda of the Gedeo zone within Gedeo Zone, Southern Nations, Nationalities and Peoples' Regional State, Ethiopia. 
The Gedeo zone is named after the Gedeo people who are indigenous to this area. 
The Kochere micro-region has long been known as one of the best origins for southern Ethiopian coffee. The combination of very high altitude and iron-rich, acidic soil creates the ideal growing situation to produce the bright, floral Yirgacheffe profile.