We're sorry, but this item is sold out. Try one of our similar offerings:
Printer Friendly PDF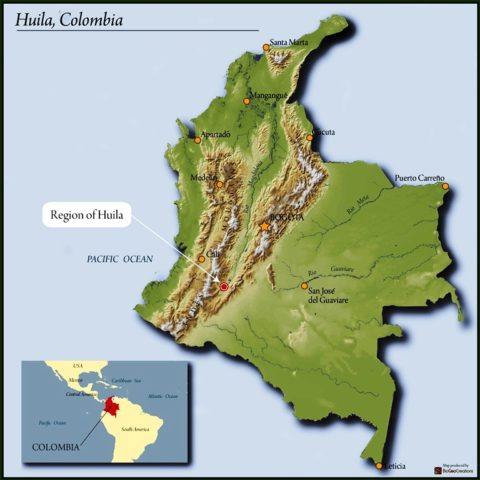 Origin Information
Grower
Coffee producers from Huila
Variety
Caturra, Castillo, and Typica
Harvest
April-August|December- February
Altitude
1750 - 1850 meters
Process
Fully washed and dried in the sun
Background Details
Colombia Huila Excelso EP is sourced from small family owned farms in the growing region in the department of Huila, Colombia. The main harvest is between April to August, and the "mitaca" harvest is between December and February. Small coffee producers pick and process their coffee at their own micro-wet mills and then dry their own coffee, typically on elevated tables inside solar dryers that provide protection from the rain.