We're sorry, but this item is sold out. Try one of our similar offerings:
Printer Friendly PDF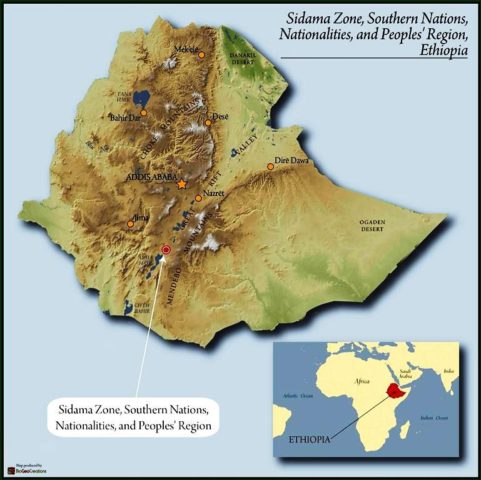 Origin Information
Grower
Homacho Waeno Cooperative
Variety
Indigenous heirloom cultivars
Region
Sidama Zone, Southern Nations Nationalities, and Peoples' Region, Ethiopia
Harvest
October – December
Process
Fully washed and dried on raised beds
Certifications
Fair Trade, Organic
Background Details
ETHIOPIA SIDAMA 2 FTO HOMACHO WAENO ECOTACT is sourced from family owned farms organized around the Homacho Waeno Cooperative located in the district of Aleta Wondo within the Sidama Zone, Ethiopia. The Homacho Waeno Cooperative was founded in 1969 and currently has more than 3,900 members.  Homacho Waeno joined the Sidama Coffee Farmers Cooperative Union (SCFCU), an umbrella organization established 2001 to support a sustainable coffee supply from cooperatives in the Sidama region.  SCFCU supports forty-six cooperatives with more than 80,000 farmer-members.