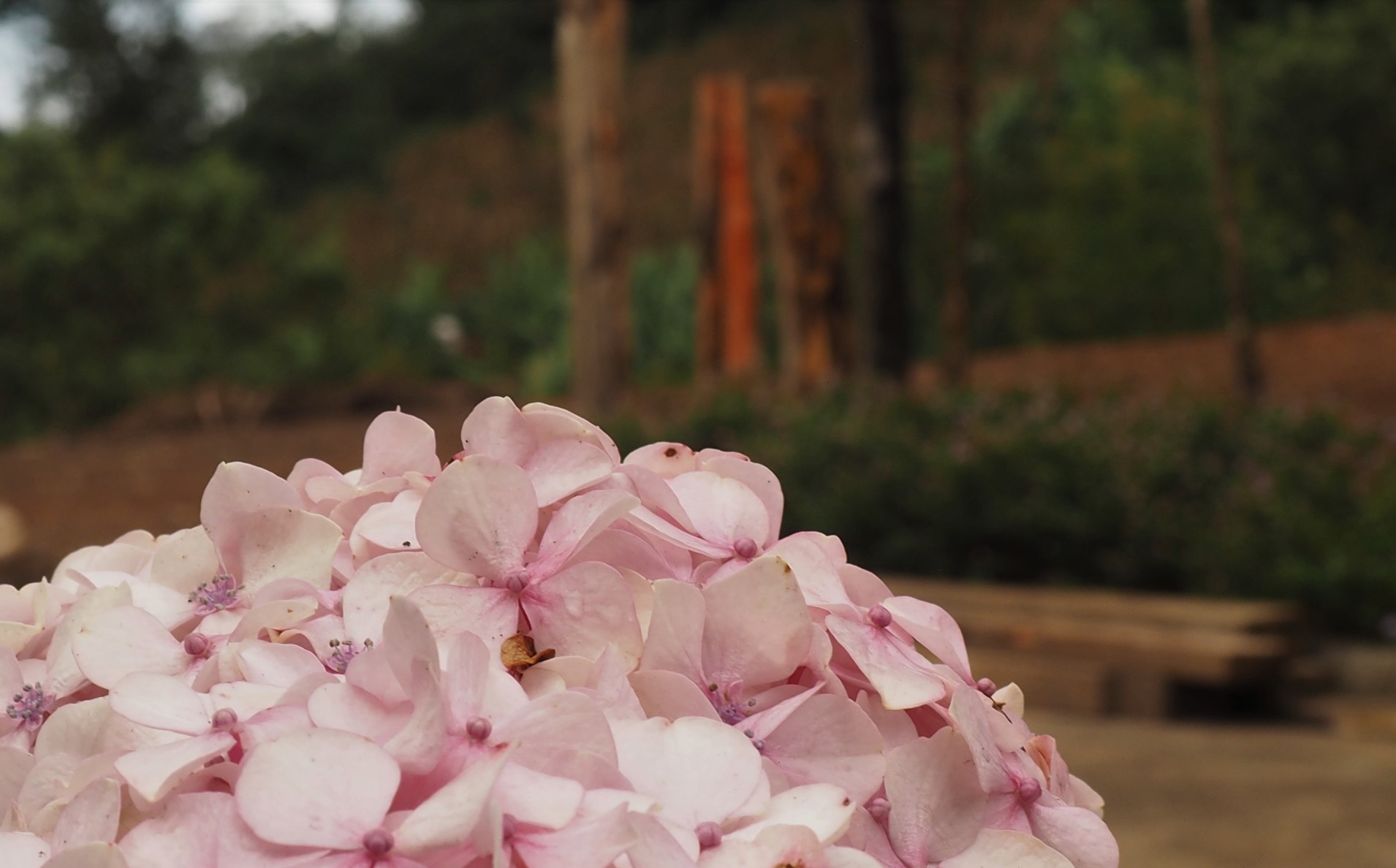 Printer Friendly PDF
Origin Information
Grower
Nohora Sepulveda de Zambrano
Region
Algeciras, Huila, Colombia
Process
Full natural and dried on raised beds
Background Details
Huila is arguably Colombia's best-known department for bright and aromatic coffees, light on the palate and articulate in flavor. Huila is a long and narrow valley that follows a winding gap between two large cords of the Andes. Uphill from the valley's lush and picturesque lower slopes (Colombia's 
950-mile long
 Magdalena River has its source in southern Huila and has shaped the agriculture here for centuries) are a diverse array of coffee producing communities, often dramatically steep, and each with their own unique climate and history. Algeciras is one such community, located 
near
 the middle of the department and tucked away in its Eastern foothills
 near the border of 
Caquetá.
The 
5 hectare
 farm of La Floresta, belonging to 
73 year-old 
Nohora
 Sepulveda de Zambrano
, 
is a 45-minute drive from 
the municipality of Algeciras. 
Doña 
Nohora
runs the farm with a small team, consisting of Alexander, her 
longtime 
farm manager, her two sons Edwin and Rafael
, and 
an annual team of 25 local pickers to execute 
each of the farm's two harvests (Huila, like 
some 
other departments in Colombia's coffee belt, has both a
n early summer 
main crop and 
what's
 known as a 
mitaca
, or 
fly crop, that occurs in the fall). 
Doña 
Nohora's
 farm is part of a larger family parcel that includes 
adjacent 
land formerly owned by her 
late 
husband
,
now
 managed by 
Edwin
 and his wife, Nancy Maria.
 The extended family 
grows plantains and yucca
 alongside their coffee, which includes Castillo, 
Caturra
, and Colombia cultivars.
Natural processing
 at La Floresta 
is a multi-week endeavor, due to the 
specific profile preferences of the family, as well as the local climate
. 
C
offee cherry is
 carefully
 hand-picked in the field
 and then 
floated
to
remove
under
-
ripe
s
, 
dirt and debris. The sorted cherry is 
then 
allowed to 
ferment
as whole fruit
 for 3-4 days 
in small 
open 
containers, allowing sugars to 
peak
 inside the cherry. 
After this 
step
 the cherry is washed
, 
inspected again for imperfections
, and then transferred to the family's parabolic dryers
,
 where it dries completely as a full natural, a 
step that typically takes 45 days to complete
. 
It is a complex process but one that Doña 
Nohora
 and her family 
prefer
 for their coffee. The family also produces fully washed coffees, 
but
 as space allows 
are slowly 
converting
 more and more of their 
washed 
crop to this natural process.
Azahar
C
offee, 
the
sourcing company and 
exporter
 of 
Doña 
Nohora's
 coffee
, 
originally began
 as 
a specialty 
roaster 
and coffee boutique in
 Bogotá
 serving Colombia's top quality 
microlots
 to a developing local consumer base. In time, 
Azahar
began making international connections to their farmer contacts and
 exporting green coffee
,
 with 
top
 traceability
 and ambitious price transparency,
 to select buyers in a few northern markets. 
The business has evolved to what is now a very sophisticated exporting model. 
Azahar
 partners with local grower organizations to identify coffees and producers of the highest potential, pull these aside from the usual export stream, and market them directly to buyers internationally on a quality-based pricing scale. The net effect of the intervention is often significantly more money than a farm could receive without the added exposure and marketing. Through 
Azahar
, countless farms and communities are being uncovered and sold globally with traceability not experienced before. And prices follow: the average farm gate price farmers receive 
from 
Azahar
 sales 
is 25-50% above Colombia's federal price. This 
particular lot
 was purchased at a farm gate price of COP 1,
2
00,000 per carga (125kg of parchment coffee), or $1.
44
 per pound
 for milled green coffee.