We're sorry, but this item is sold out. Try one of our similar offerings:
Printer Friendly PDF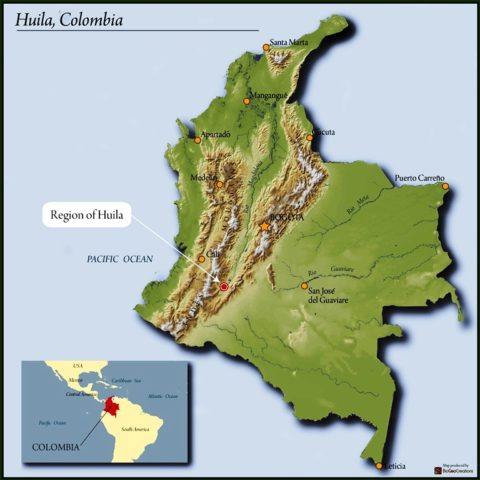 Origin Information
Grower
Coffee producers from Huila
Variety
Caturra, Castillo, and Typica
Harvest
April-August | December- February
Altitude
1750 - 1850 meters
Process
Fully washed and dried in the sun
Background Details
Colombia Huila Excelso EP is sourced from family owned farms located in the department of Huila, Colombia. On average, each producer cultivates their coffee on less than 5 acres of land. Coffee producers use their own micro-mill to process harvested cherries, which allows for meticulous care in depulping, fermenting, and drying the coffee.