We're sorry, but this item is sold out. Try one of our similar offerings:
Printer Friendly PDF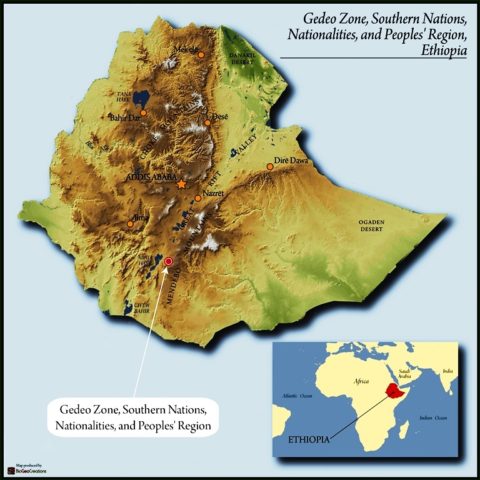 Origin Information
Variety
Indigenous heirloom cultivars
Region
Gedeo Zone, Southern Nations, Nationalities, and Peoples' Region, Ethiopia
Harvest
October - December
Altitude
1750 – 2300 meters
Process
Full natural and dried on raised beds
Background Details
Ethiopia Yirgacheffe 1 Natural Gelgelu Edema GrainPro is produced by Gelgelu Edema and processed as a separate lot at the Worka Cooperative where Gelgelu Adema is a member. The Worka cooperative is located in the southern district of Gedeb in the Gedeo Zone within the Southern Nations, Nationalities, and Peoples' Region, Ethiopia. Gelgelu Edema is part of the single producer project developed jointly between the Yirgacheffe Coffee Farmers Cooperative Union (YCFCU) and Royal Coffee. The project was initiated in 2012 with a handful of 'Model' producers from cooperatives organized under the YCFCU umbrella who have been willing to work with a rigorous set of processing standards, regular farm visits from the Royal team, and higher cup qualifications. In exchange, producers earn higher quality premiums based on the sale of their individual lots. The popularity of the single producer project has led to increased participation and an opportunity to showcase more coffee from the growing numbers of small and talented producers who continue to work in the cooperative system.