Printer Friendly PDF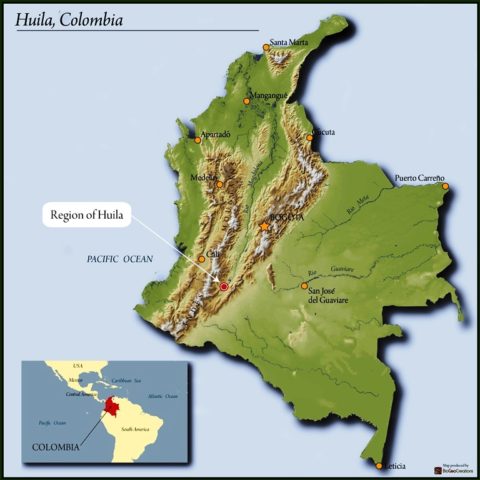 Origin Information
Grower
35 smallholder coffee farmers organized around Proyecto San Agustín
Region
San Francisco, Pitalito, Huila, Colombia
Harvest
October - December 2018
Process
Fully washed after pulping and fermenting, then dried under solar protection.
Certifications
Staff Picks
"Lately I find myself leading clients to this exceptional coffee from Huila in southern Colombia. It is sourced from 35 family-owned farms organized around Proyecto San Agustín, a group that has been working since 2016 to improve harvest quality. The citric notes are offset by a pleasantly spicy, almost minty note that some perceive as baking spice or cocoa. Clean, sweet, with notes of dark chocolate, one cup will simply not be enough. Available in Oakland, Madison, and Seattle. "
- Alex Mason
VP of Trading Activity
Background Details
Colombia Huila San Agustin Grainpro is sourced from family-owned farms organized around Proyecto San Agustín, a selection of 35 producers who live in the community of San Francisco within the municipality of Pitalito in the department of Huila, Colombia. Proyecto San Agustín was established in 2016 to focus on quality coffee production and to establish direct trade relationships. Proyecto San Agustín works in collaboration with an export company called Lohas Beans to establish connections in the specialty coffee market, which has improved coffee prices for its members and enables farmers to reinvest in their farms and provide for their families. Lohas Beans has also helped producers gain access to technical support for best agricultural practices and innovative coffee processing methods.