We're sorry, but this item is sold out. Try one of our similar offerings:
Printer Friendly PDF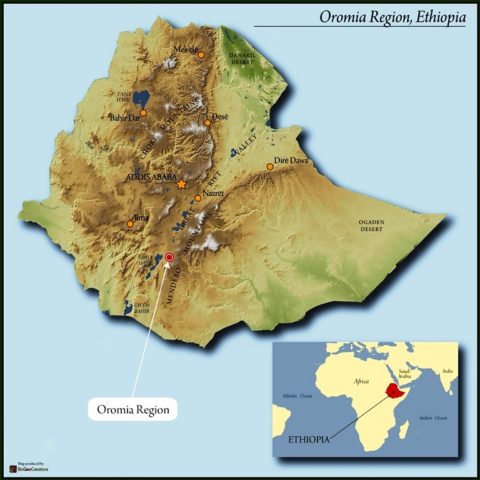 Origin Information
Grower
Biftu Gudina Cooperative | 187 coffee farmers
Variety
Indigenous heirloom cultivars
Region
Goma, Jimma Zone, Oromia, Ethiopia
Harvest
October – December
Altitude
1985 – 2100 meters
Process
Fully washed and dried on raised beds
Certifications
Organic, Rainforest
Background Details
This gem from the Jimma zone was produced at the Biftu Gudina cooperative, which was established in 2012 during the surge of development work pioneered by Technoserve. The Jimma zone is traditionally known for its low-grade naturals. But in an effort to improve income, farmers with less than 3 acres of land near the town of Agaro established the cooperative and built an ecologically designed wet-mill that uses very little water to process washed coffee. Today more than 183 members deliver their harvested cherries to the Biftu Gudina wet-mill where the coffee is carefully hand sorted to remove under ripe and damaged cherries before depulping, fermenting and washing the coffee. Then the moisture from the wet beans is carefully reduced to 11 percent on raised beds designed to gently dry coffee with lots of airflow. The results are an unmistakable Limu profile held in high regard within the roasting community. Biftu Gudina members also have a keen interest in protecting their environment and cultivating coffee in harmony with RFA principles of conserving forest, soil, and water resources. They have also invested in their community through road and school improvement projects.