We're sorry, but this item is sold out. Try one of our similar offerings:
Printer Friendly PDF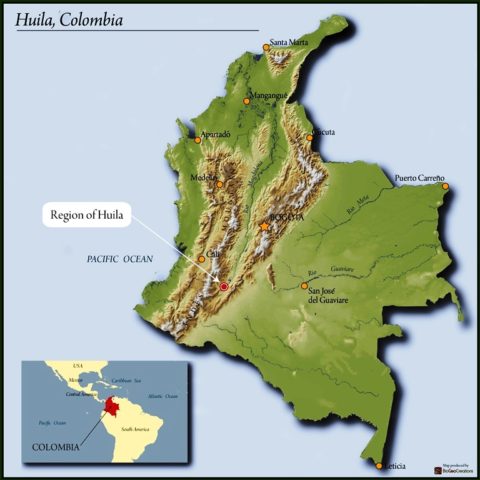 Origin Information
Grower
Hector Duvan Hernández
Region
Laureles, Pitalito, Huila, Colombia
Process
Fully washed and dried inside solar dryers that provide protection from the rain
Background Details
Colombia Huila Hector Hernandez Grainpro is sourced from a family owned farm called La Esmeralda, which is located in the community of Laureles in the municipality of Pitalito within the department of Huila, Colombia. Hector Hernández has managed his family's 8-acre farm for the last 17 years. La Esmeralda has a house where Hector lives with his wife and two children. The farm also has a micro-mill where cherry selection, depulping, fermentation, and drying are meticulously executed. Hector has a close relationship with his father who has helped him learn to cultivate and process coffee. Hector also collaborates with an export company called Banexport to gain access to technical support for best agricultural practices. Hector uses his coffee income to support his family and he hopes to start making improvements to his home with the increased earnings from his coffee.