We're sorry, but this item is sold out. Try one of our similar offerings:
Printer Friendly PDF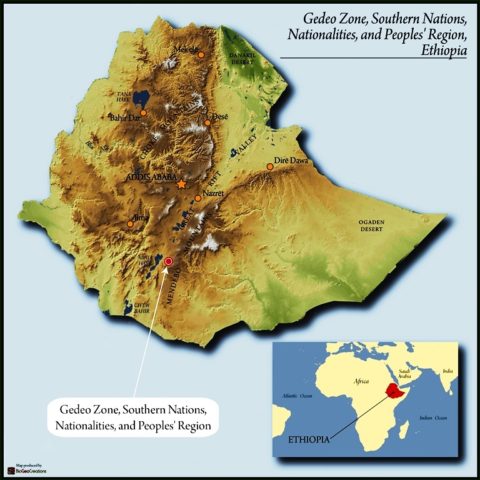 Origin Information
Grower
255 farmers within the Halo Bariti Cooperative
Variety
Indigenous heirloom cultivars
Region
Gedeb District, Gedeo Zone, Southern Nations, Nationalities, and Peoples' Region, Ethiopia
Harvest
October – December
Altitude
1600 – 2300 meters
Process
Ripe red cherry is delivered by the members of the cooperative to their drying tables. It is then hand sorted and raked for even drying over the course of 10-15 days.
Background Details
Ethiopia FT Yirgacheffe 3 Natural Halo Bariti GrainPro is sourced from 250 family-owned farms organized around the Halo Bariti cooperative. Halo Bariti is one of the newest cooperatives in Ethiopia, having been in existence only since 2012. The members all used to be a part of the larger Worka Cooperative, located on the opposite catchment area. This zone is extraordinarily remote and undeveloped, meaning most farmers have more land under their control than farther north in Sidama, Yirgacheffe, or Kochere. The Worka zone in general is the highest altitude cultivation area in the entire country of Ethiopia, resulting in some stunningly unique cup profiles.