We're sorry, but this item is sold out. Try one of our similar offerings:
Printer Friendly PDF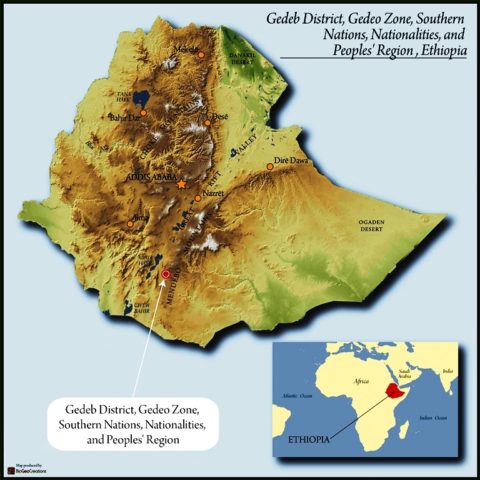 Origin Information
Variety
Indigenous heirloom cultivars
Region
Gedeb District, Gedeo Zone, Southern Nations, Nationalities, and Peoples' Region, Ethiopia
Harvest
October - December
Altitude
1800 – 1900 meters
Process
Fully washed and dried on raised beds
Background Details
Ethiopia Yirgacheffe 1 Bedhatu Jibicho GrainPro is produced by Bedhatu Jibicho. Bedhatu was born and raised in Worka where her farm is also located. She started working in coffee in the 1960s when the government gave land to her husband. Bedhatu's takes great pride in the fact that she has managed the farm operations for over 50 years, even before her husband passed away in 1991. As Bedhatu is now over 80 years old, her adult children have started to become more involved in continuing her rich tradition of coffee production. The family plans to use the premiums from coffee sales to expand production and start an export company.