We're sorry, but this item is sold out. Try one of our similar offerings:
Printer Friendly PDF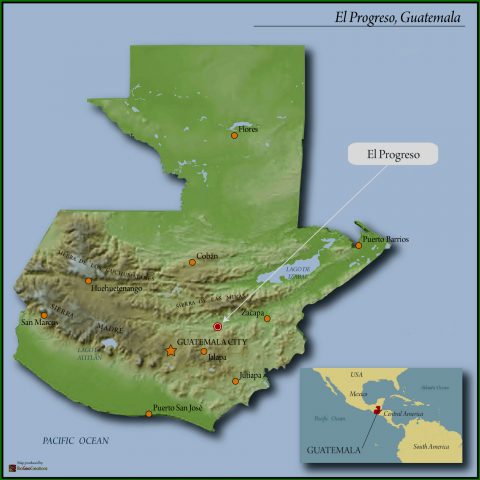 Origin Information
Grower
Finca La Esmeralda | Jesús Ramírez Lemus
Variety
Bourbon, Catuai, and Caturra
Region
San Agustín Acasaguastlán, El Progreso, Guatemala
Harvest
November - February
Process
Fully washed and dried in the sun and in mechanical dryers
Background Details
Guatemala Huehuetenango Finca La Esmeralda Ecotact is produced by Jesús Ramírez Lemus. Jesús and his family own a 222-acre farm called Finca La Esmeralda located in the municipality of San Agustín Acasaguastlán in the department of El Progreso, Guatemala. Jesús has been cultivating coffee for more than 37 years. Finca La Esmeralda is an important source of year-round employment in the communities near San Agustín Acasaguastlán. In addition to coffee, Jesús, his family, and members of the community founded the Social Pastoral at the San Agustín church. The goal of this organization is to support and promote the wellbeing of community members. La Esmeralda, in partnership with national and international NGOs, regularly host workshops to improve food handling, nutrition, human relations, the environment, and use of natural medicines. La Esmeralda also operates a medical, dental and pharmacy service for low rates to the public and free services for students. La Esmeralda schedules at least 6 free medical brigades per year for people in San Agustín Acasaguastlán and the surrounding communities.