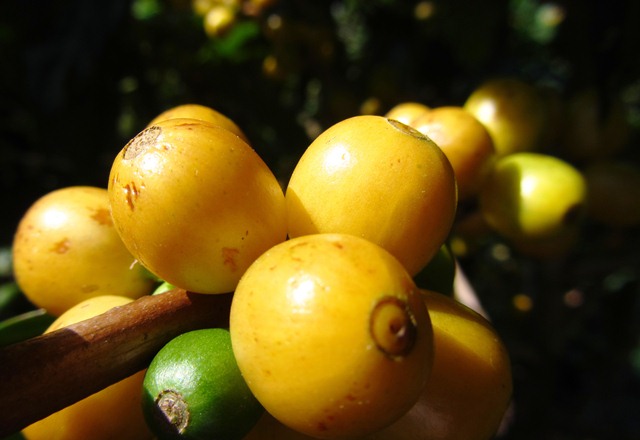 We're sorry, but this item is sold out. Try one of our similar offerings:
Printer Friendly PDF
Origin Information
Grower
Fazenda Sertaozinho
Region
Botelhos, Minas Gerais, Brazil
Altitude
1200 - 1350 meters
Process
Pulped natural and dried in the sun and mechanical driers
Background Details
Brazil Fazenda Sertaozinho Yellow Bourbon Pulped Natural 16+ Vidaplast is sourced from Fazenda Sertãozinho, located in the state of Minas Gerais, Brazil. The estate has 300 hectares of protected forest with towering old growth trees called Jequitibá Rosa (Cariniana legalis), which are 40 meters tall and estimated to be more than 1,500 years old. Management of Fazenda Sertãozinho has been passed down to José Renato Gonçalves Dias who draws his passion for coffee all the way back to his great grandparents who were some of the first immigrants to cultivate coffee in Brazil. As a trained agronomist, Jose matches his inherited passion with academic knowledge focused on creating biodiverse environments full of microorganisms and beneficial insects that support a healthy coffee crop. José's passion for ensuring quality is reflected by Fazenda Sertãozinho's state-of-the-art processing facility with certifications in quality management from the International Organization for Standardization (ISO). And his passion goes beyond coffee, ensuring that the people at Fazenda Sertãozinho benefit from year-round employment with onsite housing, healthcare and a school.