Printer Friendly PDF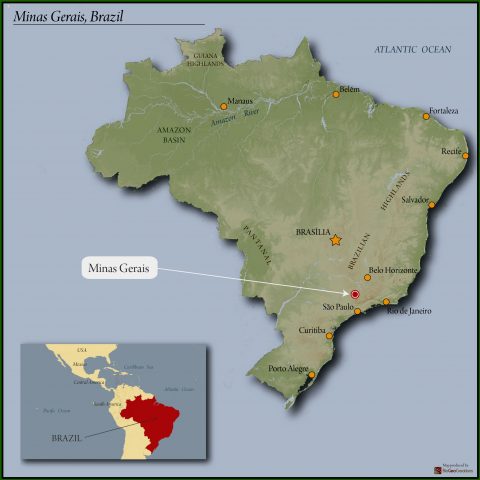 Origin Information
Grower
Producers from Minas Gerais, Brazil
Variety
Catuai Vermelho, Catuai Amarelo, Yellow Bourbon, and Mundo Novo
Region
Minas Gerais, Brazil
Harvest
August - September
Process
Pulped natural and natural blended dried in the sun and mechanical driers
Background Details
Brazil Santos 17/18 SS FC coffee is sourced from the state of Minas Gerais, Brazil.
Santos is a residual reference to the days before deregulation of the Brazilian coffee trade. Then, the term Santos referred to the best grade of coffee exported from Brazil through the port city of Santos. As the world's largest coffee producer, Brazilian lots often come from larger estates that use highly mechanized processing strategies to manage larger volumes.
Our current offering is Fine Cup (FC) and Strictly Soft (SS), the highest cup category in the Brazilian coffee grading.