You know the SCA standards, you've read Water for Coffee, now let's take the next step.
Water Composition and Coffee: Theory and Tasting will explore core concepts like
The basics of water mineral content – way more than just H2O!
Customizing your mineral content – commercial and micro applications
Tasting specific minerals in water and their different iterations including

Magnesium Chloride & Sulfate
Calcium Chloride & Sulfate
Sodium & Potassium Bicarbonate

Tasting coffees in different configurations of mineralized water
Exploring the effect of roast style in combination with mineral content on flavor.
About The Crown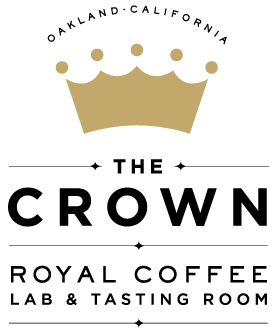 The Crown is an open-source coffee education center, laboratory, event space, and tasting room, celebrating the importance of Oakland to the international coffee community and its history. An incubator of ideas and promoter of experimentation across the entire supply chain, The Crown is inclusive, transparent, and collaborative.
Set to open in 2018, The Crown will have five key components: Tasting Room, Presentation Space & Cupping Lab, Brewing Lab, Roasting Lab & Event Space. Crown Jewels will be featured and served within the soon to be opened tasting room coupled with Crown Analyses; roasting and brewing recommendations currently available online. The Crown is located at 2523 Broadway, Oakland, CA 94612.
About the Instructor
Chris Kornman is a seasoned coffee quality specialist, avid writer and researcher, and the Lab & Education Manager at The Crown: Royal Coffee Lab & Tasting Room. Formerly a QC manager, cupper, educator, green coffee buyer, and roaster at Intelligentsia under the guidance of Geoff Watts, Chris logged thousands of miles across the coffee lands in East Africa and Brazil. His passion for coffee and education has led him to speaking opportunities at Anacafé in Guatemala City, Roasters Guild Sensory Summit at UC Davis, as part of the Academic Agenda for the Café de Colombia Expo in Bogotá, and in front of humming roasters and slurping coffee tasters worldwide.
Graciously Hosted by