Introductory Sensory Exercises is a course designed for coffee tasters and enthusiasts looking to understand the basic principles behind sensory evaluation, especially as they relate to coffee. The course includes a guided tasting through parts of World Coffee Research's Sensory Lexicon and the new SCA Flavor Wheel, as well as an introduction to coffees representing important origins and processes. Students will also gain exposure to the industry's standard practice of formal sensory evaluation of coffee, an event called "cupping."
Ever wonder what the difference is between a fully washed coffee and a natural (dry) processed one? Curious to examine the differences between Colombian and Costa Rican coffees? Ever find yourself asking "how do they taste blood orange and cacao nib in a coffee?" Look no further, this introductory course will peel back the curtain through interactive group tastings to enhance your ability to assess a coffee's flavor.
Taught by Chris Kornman of Royal Coffee, hosted by Bay Area CoRo, in anticipation of the opening of The Crown: Royal Coffee Lab & Tasting Room.
---
Graciously Hosted by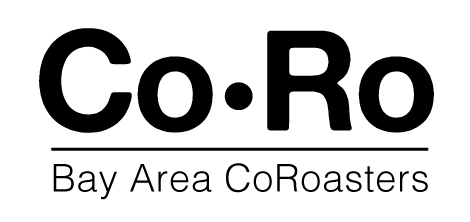 About the Instructor
Chris Kornman, Education and Lab Manager, Royal Coffee, Inc.
Chris Kornman is a seasoned coffee quality specialist with a decade of experience working with Geoff Watts as a cupper, educator, green coffee buyer, and roaster. Chris logged thousands of miles and hours across the coffee lands in East Africa and Brazil, though lately his focus has been developing educational curriculum and written media for The Crown: Royal Coffee Lab & Tasting Room. Whether to a room of 300 Anacafé members in Guatemala City, 100 attendees at the Roasters Guild Sensory Summit at UC Davis, or one-on-one training, his passion for education knows no boundaries. Chris rides a 1986 Schwinn Prelude, plays Washburn B-17 5-string banjo and Bach Stradivarius Bb trumpet, and always carries a Frisbee – just in case.
About the Host Venue
Bay Area CoRoasters (CoRo)
Bay Area CoRoasters provides the tools, training, and space needed to roast, package, and source coffee in a collaborative and community space. They are passionate about connecting the coffee community with the people, equipment, and resources they need to roast great coffee. Their diverse membership includes commercial roasters with established reputations, roasters dedicated to developing new brands in this changing coffee landscape, home roasters passionate about honing their skills, and coffee enthusiasts.