This course takes place over 2 consecutive days:
Thursday, July 26th, 9am – 4pm
Friday, July 27th, 9am – 12pm
Intro to Coffee Roasting offers a comprehensive introduction to the craft of roasting. Over the course of two days, students will be exposed to crucial concepts that will shape their experience and provide the tools to practice both sample and production roasting safely and successfully. The class includes multiple tastings of the work performed as well as plenty of hands-on roasting time. Lunch is included on Thursday.
Core subjects covered will include:
Sample Roasting & Production Roasting basics

Roaster Safety

Familiarization with Equipment

Roast Profiling

Cupping and Evaluating Roast Success

Introductions to Coffee Origins
Taught by Jen Apodaca & Chris Kornman of Royal Coffee, hosted by Bay Area CoRo, in anticipation of the opening of The Crown: Royal Coffee Lab & Tasting Room.
Graciously Hosted by
About the Instructors
Jen Apodaca, Director of Roasting, Royal Coffee, Inc.:
Jen started roasting coffee in 2005 for McMenamins Inc. in Portland, Oregon. She has roasted coffee for Ecco Caffe, Intelligentsia Coffee & Tea, and Blue Bottle Coffee. She is now the Director of Roasting for The Crown; Royal Coffee Lab & Tasting Room. She has experience on several styles of roasting machines and is dedicated to the craft of making coffee more delicious. She serves on the SCAA's Roaster's Guild Executive Council, is a certified Q-Grader, is the Chair Emeritus of the Coffee Committee of the Good Food Awards and has been an international juror for the Cup of Excellence.
Chris Kornman, Education & Lab Manager, Royal Coffee, Inc.
Chris is a seasoned coffee quality specialist, avid writer and researcher, and the Lab & Education Manager at The Crown: Royal Coffee Lab & Tasting Room. Formerly a QC manager, cupper, educator, green coffee buyer, and roaster at Intelligentsia under the guidance of Geoff Watts, Chris logged thousands of miles across the coffee lands in East Africa and Brazil. His passion for coffee and education has led him to speaking opportunities at Anacafé in Guatemala City, Roasters Guild Sensory Summit at UC Davis, as part of the Academic Agenda for the Café de Colombia Expo in Bogotá, and in front of humming roasters and slurping coffee tasters worldwide.
About the Host Venue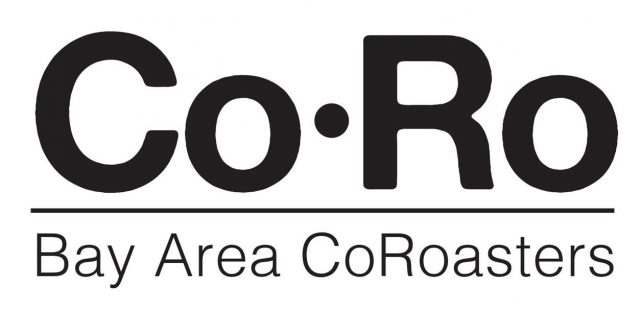 Bay Area CoRoasters
Bay Area CoRoasters provides the tools, training, and space needed to roast, package, and source coffee in a collaborative and community space. They are passionate about connecting the coffee community with the people, equipment, and resources they need to roast great coffee. Their diverse membership includes commercial roasters with established reputations, roasters dedicated to developing new brands in this changing coffee landscape, home roasters passionate about honing their skills, and coffee enthusiasts.