Green Coffee Analysis: Density, Screen Size & Water Activity: Theory & Application for Roasters & Buyers 2pm – 4pm · $150
This class lays the groundwork for thorough understanding of green coffee quality, and is a must for roasters and green buyers. Course work will move beyond simple analyses methods to highlight specifics of how a coffee's physical quality affects global trade, roasting methods, and flavors. Split into 3 parts, dedicated to examining the intricacies of a coffee's density, screen size, and moisture content / water activity, each section involves an examination of the impact on quality and roasting and includes an accompanying tasting.
After this class, you will…
Be able to implement green coffee analysis methods in your place of work
Understand the relationship of green quality to global trade to make better decisions
Utilize green quality to your benefit to make informed choices during roasting
There are no prerequisites for this class, however the concepts will be best understood by those already familiar with coffee roasting and quality assurance practices.
About the Instructor
Chris Kornman, Education & Lab Manager, Royal Coffee, Inc.:
Chris is a seasoned coffee quality specialist, avid writer and researcher, and the Lab & Education Manager at The Crown: Royal Coffee Lab & Tasting Room. Formerly a QC manager, cupper, educator, green coffee buyer, and roaster at Intelligentsia under the guidance of Geoff Watts, Chris logged thousands of miles across the coffee lands in East Africa and Brazil. His passion for coffee and education has led him to speaking opportunities at Anacafé in Guatemala City, Roasters Guild Sensory Summit at UC Davis, as part of the Academic Agenda for the Café de Colombia Expo in Bogotá, and in front of humming roasters and slurping coffee tasters worldwide.
About the Venue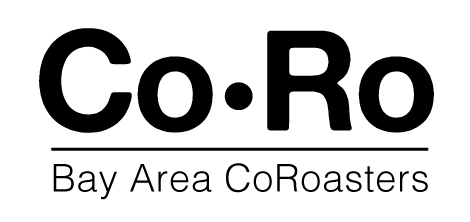 Bay Area CoRoasters provides the tools, training, and space needed to roast, package, and source coffee in a collaborative and community space. They are passionate about connecting the coffee community with the people, equipment, and resources they need to roast great coffee. Their diverse membership includes commercial roasters with established reputations, roasters dedicated to developing new brands in this changing coffee landscape, home roasters passionate about honing their skills, and coffee enthusiasts.