Advanced Coffee Roasting is an adaptation of Jen Apodaca's extremely popular class comparing roast styles and evaluating their impact on the flavor profile of different coffees. The course will introduce students to stylistic choices in roasting pioneered by the likes of Scott Rao, Rob Hoos, and Ed Leebrick.
In addition to hands-on experience with the roaster, the class will include core conceptual training for roast profiling and stages of development, as well as a cupping of the roasted coffee to evaluate the flavors altered by roast choices.
Taught by Jen Apodaca of Royal Coffee, hosted by Bay Area CoRo, in anticipation of the opening of The Crown: Royal Coffee Lab & Tasting Room.
Graciously Hosted by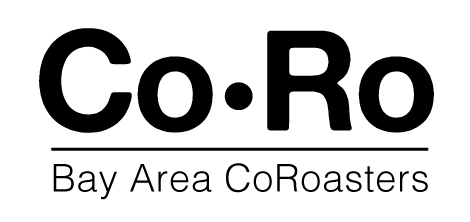 About the Instructor
Jen Apodaca, Director of Roasting, Royal Coffee, Inc.: 
Jen started roasting coffee in 2005 for McMenamins Inc. in Portland, Oregon. She has roasted coffee for Ecco Caffe, Intelligentsia Coffee & Tea, and Blue Bottle Coffee. She is now the Director of Roasting for The Crown; Royal Coffee Lab & Tasting Room. She has experience on several styles of roasting machines and is dedicated to the craft of making coffee more delicious. She serves on the SCAA's Roaster's Guild Executive Council, is a certified Q-Grader, is the Chair Emeritus of the Coffee Committee of the Good Food Awards and has been an international juror for the Cup of Excellence.
About the Host Venue
Bay Area CoRoasters
Bay Area CoRoasters provides the tools, training, and space needed to roast, package, and source coffee in a collaborative and community space. They are passionate about connecting the coffee community with the people, equipment, and resources they need to roast great coffee. Their diverse membership includes commercial roasters with established reputations, roasters dedicated to developing new brands in this changing coffee landscape, home roasters passionate about honing their skills, and coffee enthusiasts.